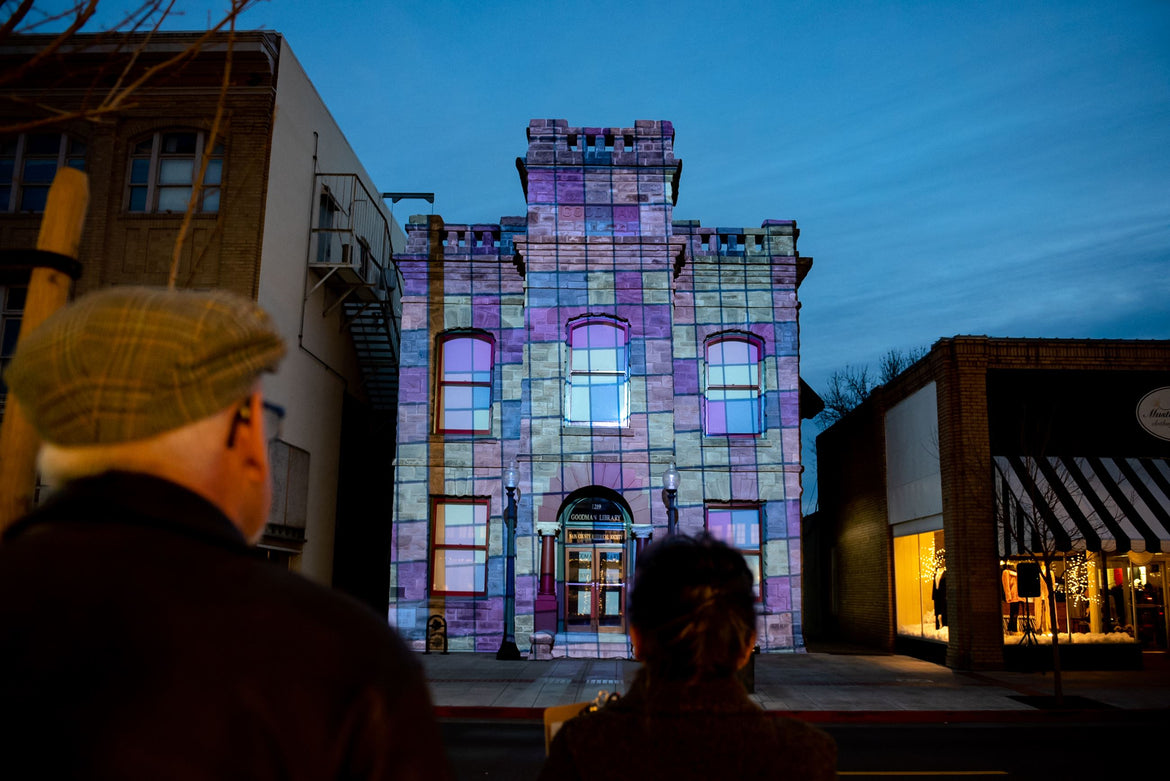 Napa, California warmed up and dazzled visitors in January with their annual Napa Lighted Art Festival. The festival featured iconic architecture that became the canvas in a unique lighted art walk. Original artwork was created by local and international artists with installations at approximately 13 locations in Downtown Napa, the Oxbow District and other places within the City of Napa.
Artwork displayed included light art, video art, 3D video mapping projections, lighted sculptures and projects that used technology or interactivity. A celebration of creative arts, the Napa Lighted Art Festival supports innovative techniques using light and light technologies as a growing art medium.
Additionally, being in Napa, there was, of course, plenty of wine tasting, food consumption, and music enjoyment throughout the nine-day festival.

source: donapa