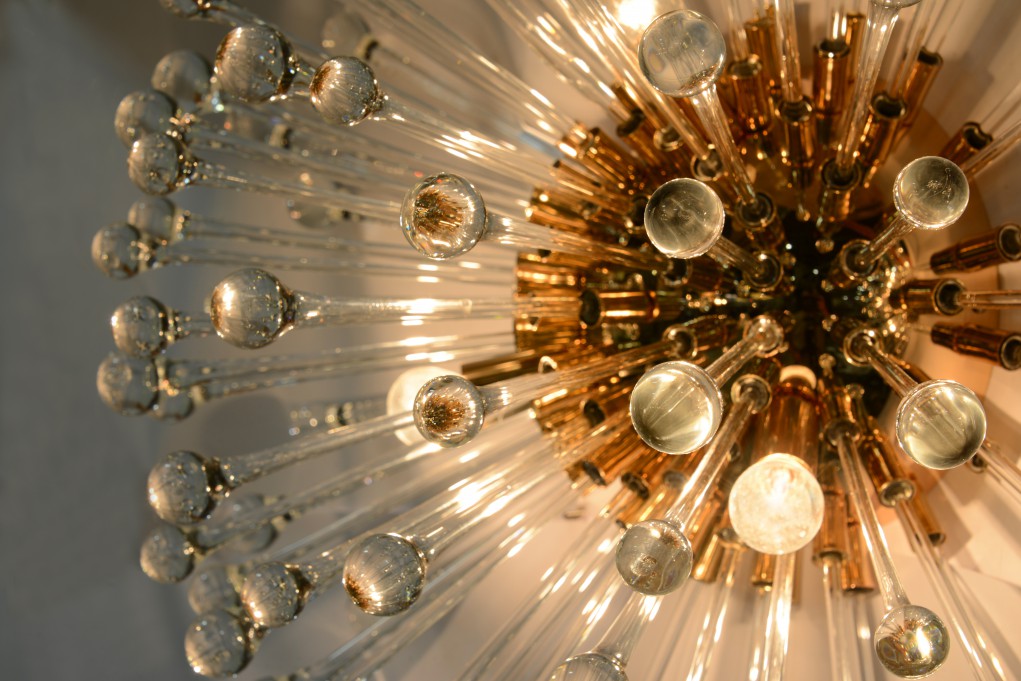 Luxe Light & Home
We combine our love for the classically beautiful with our desire to make things freshly modern and equally glamorous. Our luxurious fixtures are inspired by facets of beauty from all over the world. Venetian glass. Giacommeti sculptures. Mid-century mobiles. We infuse these exquisite influences into each collection to create truly sophisticated fixtures. Each piece is designed and crafted out of the finest materials in Los Angeles by our family of artisans, builders, designers and dreamers. Luxe Light & Home handcrafts high-end residential lighting fixtures and accessories with designs that are at once classically beautiful and freshly modern.
Tastemakers love the attention to detail, exquisite materials and understated glamour of our pieces. Luxe is the residential design arm of our parent brand,Thomas Cooper Studio. Founded in 2002 in the heart of downtown L.A,Thomas Cooper is one of L.A.'s most creative manufacturing and design studios.
Our stunning 85,000-square-foot facility is home to a diverse staff of makers, doers, dreamers and visionaries – and to some of the most original and commercially successful design work coming out of L.A. today. In addition to Luxe, Thomas Cooper is home to three other brands, each filling a distinct niche in the marketplace: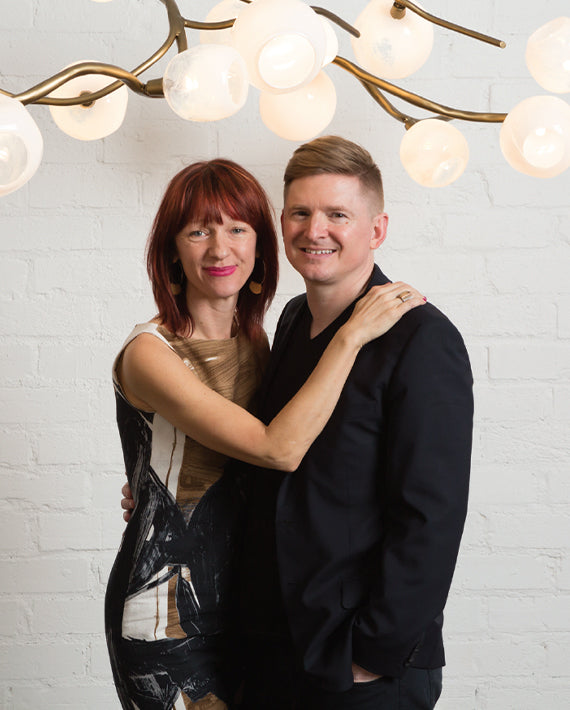 Sally Thomas Cooper
With her rich design and business background, it's no surprise that Sally built what's become one of the fastest growing manufacturing companies in the U.S.
She first worked in film and television before falling in love with residential interior design and quickly developed an impressive roster of celebrity clients and started working directly with select textile, furniture and lighting companies. It was Sally's work doing high-end commercial work in the hospitality industry that she found herself craving more personal and inspirational lighting choices than were available at the time. Never one to be satisfied with the status quo, Sally and her husband, designer Jason Kai Cooper, decided to make what she'd been missing in the market – artisanal, handcrafted lighting on a grand scale; thus was born
Thomas Cooper Studio
.
Jason Kai Cooper
If you've been wowed by the spectacle of Mandalay Bay, captivated by a performance at the Mark Taper Forum, or held a lighter high at a Bruce Springsteen concert – you have Jason Kai Cooper to thank.
He's the award-winning lighting designer behind these projects, amongst many others. Jason joined forces with his wife, Sally Thomas Cooper, to create
Thomas Cooper Studio
where his experience creating drama and wonder could enhance people's everyday lives. Jason's strong believe in collaborative design and his meticulous engineering skills have helped make Thomas Cooper the source top designers and architects rely on for inventive and dynamic work to complement their most prized projects.