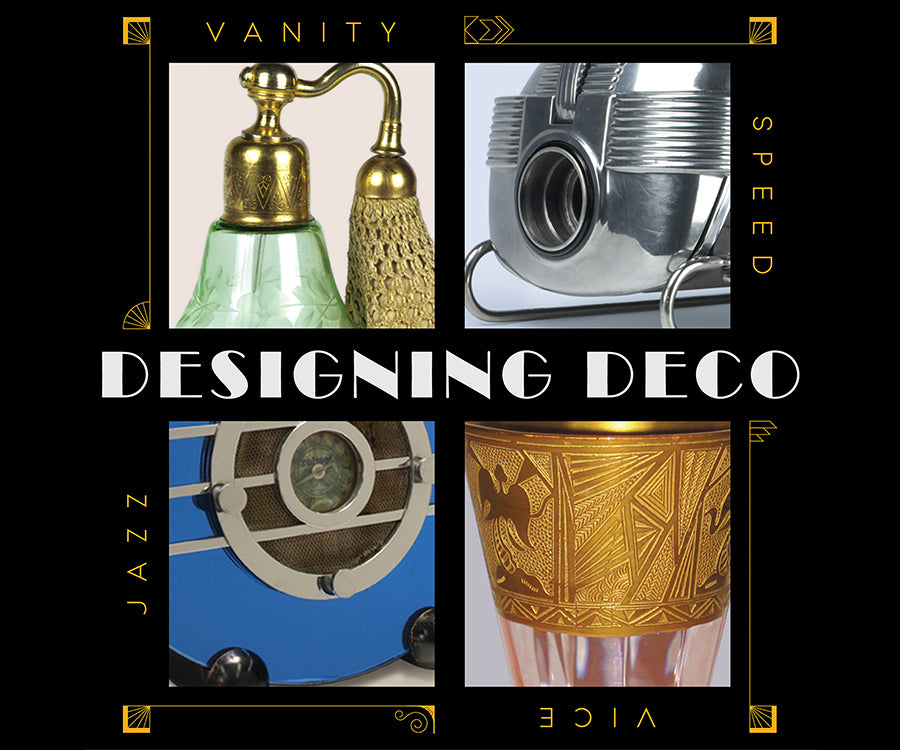 Denver's Kirkland Museum of Fine & Decorative Art debuts Designing Deco on April 30th. Curated by Deputy Curator Christopher Herron, Designing Deco, with over 100 objects on view in Temporary Exhibition Gallery 12, will explore four themes: vanity, speed, vice and jazz. "While many connect the Deco era in America with a flashy and glamorous flapper drinking her way through the Roaring 20s, this is only one part of the story. This 20-year period (1920–1940) between World War I and World War II was a time of great economic and social change," says Herron.
Through these themes, Kirkland Museum will increase awareness of the societal influences and advances in technology that shaped the design of useful objects made for consumers. In addition, each first Sunday of the month (May–August), Kirkland Museum will host exciting conversations and demonstrations with local experts and curatorial staff surrounding the four themes. Guided tours exploring the collection and the Art Deco movement will be offered each Saturday throughout the exhibition's duration, which ends August 30.
Kirkland Museum of Fine & Decorative Art, in Denver, Colorado, allows visitors to time travel through about 150 years of art. The evolving collections contain over 30,000 works by more than 1,500 artists and designers, with about 4,400 works on view.
source: kirklandmuseum