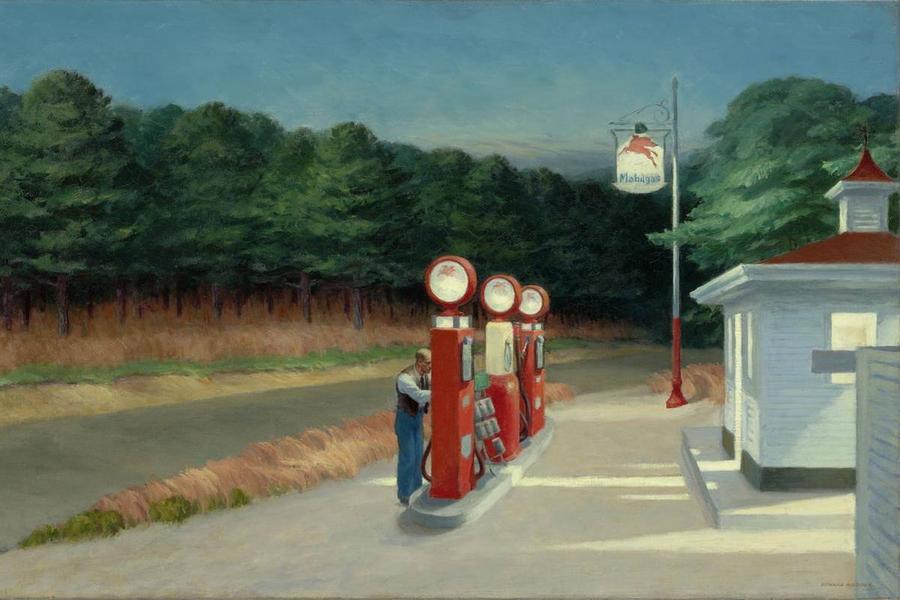 Switzerland's The Fondation Beyeler's 2020 spring exhibition will show works by Edward Hopper (1882–1967), one of the 20th century's most important American painters. The exhibition will focus on Hopper's iconic representations of the infinite expanse of American landscapes and cityscapes. To date, this aspect has rarely been highlighted in exhibitions devoted to Edward Hopper, yet it is key to understanding his work and its reception. With watercolors and oil paintings dating from the 1910s to the 1960s, the exhibition will provide an extensive and exciting overview of the multifaceted nature of Edward Hopper's oeuvre.
Hopper was born in Nyack, New York. After training as an illustrator, he studied painting at the New York School of Art until 1906. Next to German, French and Russian literature, the young artist found key reference points in painters such as Diego Velázquez, Francisco de Goya, Gustave Courbet and Édouard Manet.
Organized by the Fondation Beyeler in cooperation with the Whitney Museum of American Art, New York, the major repository of Hopper's work. This will also be the first time Hopper's works are shown in an exhibition in German-speaking Switzerland. The show runs from January 26 to May 17, 2020.
sources: fondationbeyeler, wikipedia